SkyWalls PVP 1.8.9 is a map that combines two fairly popular game modes, especially for those who usually play on servers, the SkyWars, and The Walls. The plan is actually a combat arena divided into four zones (for four players). Each player appears on a small floating island separated from the other players by four walls. A PVP map that combines SkyWars and The Walls in the same game arena.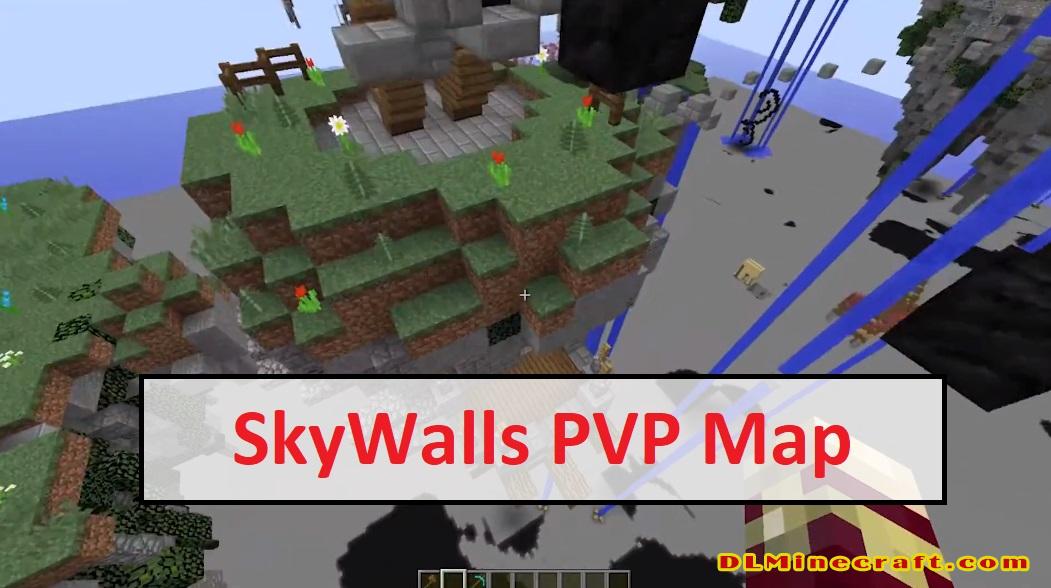 FAQ:
Where do I find the saved map in Minecraft?
You then find the saves folder in the .minecraft folder and open it Then you drag the downloaded map (hint: if you downloaded a .zip or rar extract the file on windows or unzip it on mac so that you only get the folder. This is very important because the map will only show up if its in the folder version)
Are you on a Mac or Linux? If so, the save file location will be different.
Mac Save Files: Stored in ~/Library/Application Support/minecraft ( "~" = username)
Linux Save Files: Stored in – to be added – (enter locate .minecraft into shell and you should find them)
How do you make a map in Minecraft?
If you created a realm using the "flat" type, you don't need a map. They're only 256 x 256 blocks, meaning you'll likely never stray too far from home or fall off the edge. Maps are best suited for infinite terrains, with five specific sizes you can create to track anywhere from small to insanely huge distances. 5 steps to make minecraft map:
1.Determine your map
2.Create your map
3.Fill your map
4.Enlarge your map
5.Copy your map
SkyWalls PVP Map Installation Guides:
Download SkyWalls PVP Map file from the link(s) below/above and then extract the map
Go to the Start menu
    Type: %appdata%/.minecraft
     Press Enter to Run %appdata%/.minecraft
Search for Minecraft/saves folder
If the Saves folder does not exist, create one
Put SkyWalls PVP Map file into the saves folder
Start your Minecraft with this map
Enjoy!
Download SkyWalls PVP Map for Minecraft 1.8.9
Each player must create a Cobblestone generator and equip themselves to get to the central area of the map earlier than the center of the plan, where there are several chests with valuable equipment and an enchantment table. Arrive before the rest and equip yourself well to fight your opponents. The map has a maximum time to designate a winner.
The file downloaded from the map has several versions. Each version differs from the rest by the map's set duration time, 10 minutes, 20 minutes, 30, 40, 50, and 60 minutes. So you can choose the duration time by adding that folder to the "saves" folder of your Minecraft installation.