Wrath of the Fallen Map 1.4.5 is a map designed to be played by two people because if you play it alone, the author warns that you will die a lot, although that is already at everyone's choice. We bring you a new adventure map developed by Herobrine's author Mansion Map.
What are we going to find on this map? Well, six epic boss battles, secret gates, elite monsters, shops, elements, and unique items, three other optional bosses, custom potions, command blocks, and more will keep us entertained for about 2 hours, which is the estimate of how long the map lasts.
The rules are, do not use beds, do not use boats, and do not break blocks.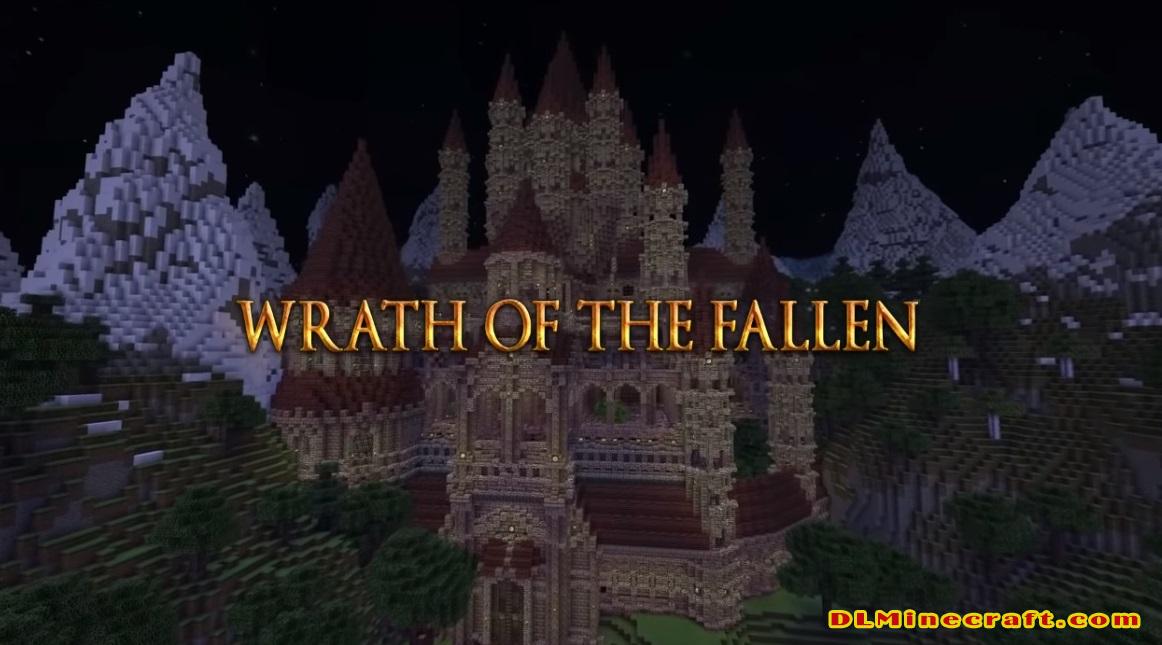 FAQ:
Where do I find the saved map in Minecraft?
You then find the saves folder in the .minecraft folder and open it Then you drag the downloaded map (hint: if you downloaded a .zip or rar extract the file on windows or unzip it on mac so that you only get the folder. This is very important because the map will only show up if its in the folder version)
Are you on a Mac or Linux? If so, the save file location will be different.
Mac Save Files: Stored in ~/Library/Application Support/minecraft ( "~" = username)
Linux Save Files: Stored in – to be added – (enter locate .minecraft into shell and you should find them)
How do you make a map in Minecraft?
If you created a realm using the "flat" type, you don't need a map. They're only 256 x 256 blocks, meaning you'll likely never stray too far from home or fall off the edge. Maps are best suited for infinite terrains, with five specific sizes you can create to track anywhere from small to insanely huge distances. 5 steps to make minecraft map:
1.Determine your map
2.Create your map
3.Fill your map
4.Enlarge your map
5.Copy your map
Wrath of the Fallen Map Installation Guides:
Download Wrath of the Fallen Map file from the link(s) below/above and then extract the map
Go to the Start menu
    Type: %appdata%/.minecraft
     Press Enter to Run %appdata%/.minecraft
Search for Minecraft/saves folder
If the Saves folder does not exist, create one
Put Wrath of the Fallen Map file into the saves folder
Start your Minecraft with this map
Enjoy!
Download Wrath of the Fallen Map for Minecraft 1.4.5