Elveland Resource Pack 1.11.2 and 1.6.2 is a rustic style resource pack that with a resolution of 32x will give a colorful touch to specific blocks of the game, while in others, you will find softer tones. Although the main feature of this resource pack is the "darkness" of its resources, they seek to convey a sense of rusticity. A new pack that will give a dark look to the resources of your Minecraft world.
It's a superior-resolution resource pack, so we'll need external tools to realize its full potential. In the installation process, we count what they are and how they are installed.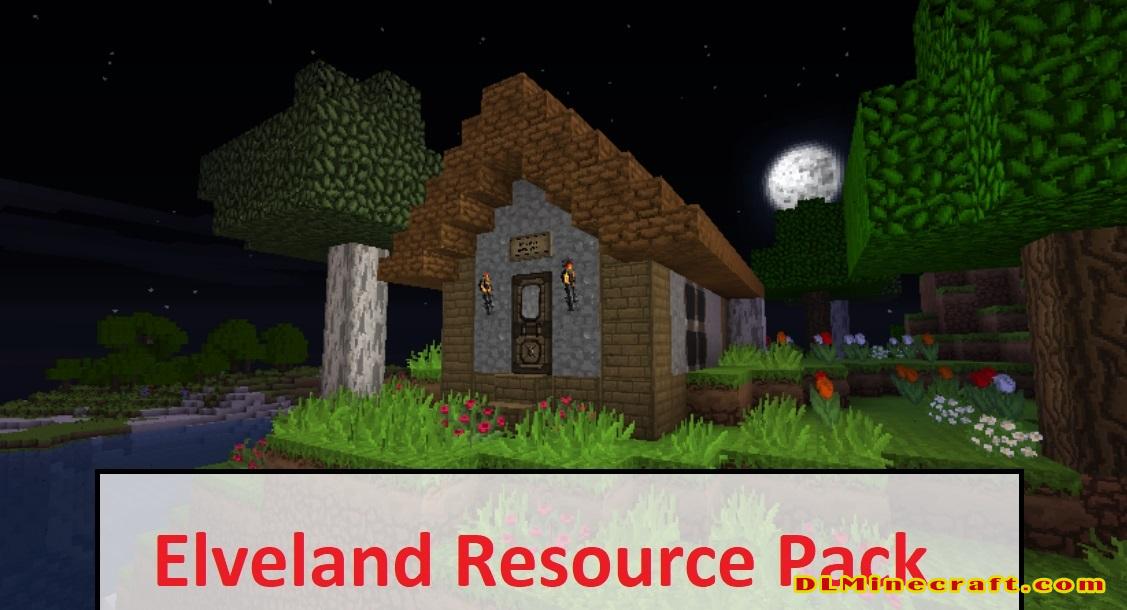 This is by far the biggest update in this resource pack since it was posted.
Changes in:
Apple;
Armor slots;
Golden apple;
Arrow;
Banner base;
Banner overlay;
Beetrout seeds;
Blaze Powder;
Blaze Rod;
Bone;
Bread;
Brewing Stand;
Broken Elytra;
Cake;
Cauldron;
Chicken raw/cooked;
Clay Ball;
Clock;
Compass;
Diamond/Gold/Iron/Stone/Wood axe;
Diamond/Gold/Iron/Stone/Wood pickaxe;
Diamond/Gold/Iron/Stone/Wood shovel;
Diamond/Gold/Iron/Stone/Wood hoe;
Dragon Breath;
Dragon Fireball;
All Dyes;
Elytra;
End Crystal;
Ender eye/pearl;
Experience bottle;
Feather;
Fireworks charge;
Fishes;
Fishing Rod;
Flint and Steel;
Flower Pot;
Ghast Tear;
Glowstone Dust;
Gold Nugget;
Gun Powder;
Hopper;
Item frame;
Lead;
Magma Cream;
Map empty/filled;
Melons;
Name Tag;
Nether Wart;
Paper;
Potions;
Prismarine Crystals;
Prismarine Shard;
Rabit foot/hide;
Rabbit (Raw and cooked);
Records;
Redstone;
Reeds;
Saddle;
Melon/Pumpkin/Wheat seeds;
Shears;
Slimeball/Snowball;
Spawn Egg;
Spectral Arrow;
Spider eye/fermented;
Stick;
String;
Wheat;
Wooden armorstand;
And a lot of others;
Blocks:
Prismarine;
Bedrock;
End Crystal;
Granite;
Andesite;
Syringa;
Spruce leaves;
Birch leaves;
Paeonia;
And a lot of others (flowers, shulker, etc etc);
Monsters:
3x Creeper;
Polar bear;
4x ocelot;
4x cow;
1x mooshroom cow;
1x Enderdragon;
1x Enderman
2x Pig
All the Horses;
All the bunnys;
EnderGolem;
Wither Skeleton;
Stray;
Slime;
MagmaCube;
Pigman;
And all the rest of the mobs!!!
Other:
pumpkin blur;
Fixed an interface error in the texturepack selection screen;
Added interface buttons for world selection;
New life/food itens (interface);
Book screen;
Chainmail armor;
Horse armors;
GUI errors fixed;
And other others.
FAQ:
What is The difference between Minecraft texture packs and resource packs?
Both are the same! There is no difference between Minecraft Texture Packs and Minecraft Resource Packs. In Java Edition, 1.6 texture packs were replaced with resource packs, which change the textures of the game and things like sounds, music, language files, fonts, splash texts, and more. Texture packs only modify the game's decoration; resource packs can modify decorations, audio files, animations, etc.
What do mods and data packs do in Minecraft?
Mods make the game more enjoyable; change the default game code. Resource Packs change textures, sounds, models, and other resources that are already in the game. Data Packs provide a way for players to customize their Minecraft experience further.
Elveland Resource Pack Installation Guides:
1. Download Elveland Resource Pack file format and do not Unzip it
2. Download and Install Optifine or MC Patcher for better resource pack performance.
Optifine  is preferred as it includes all of the features of MCPatcher and it increases game speeds and graphics settings
However, MC Patcher is needed for your hurry.
3. Go to minecraft/resourcepacks where minecraft stores all resource packs. This step depends on your operating system:
a. Windows: %AppData%.minecraftresourcepacks
b. Linux: ~/.minecraft/resourcepacks (This folder may be hidden in the Home Folder)
c. Mac OS X: ~/Library/Application Support/minecraft/resourcepacks (This folder may be hidden)
4. Put the resource pack (ZIP file) in the opened folder
5. The resource pack is applied after a few seconds.
6. Enjoy your new world with this resource pack.
Download Elveland Resource Pack for Minecraft .11.2 and 1.6.2