Whether you want to play an adventure map such as Path of the Ninja or a more complex problem-solving parkour map like Frozen Kingdom for your Minecraft PE, the steps to install MCPE maps are extremely simple. Because MCPE can natively support different worlds and maps, there is no need to install any MCPE specific apps, but you will need to unzip and transfer files around on your device.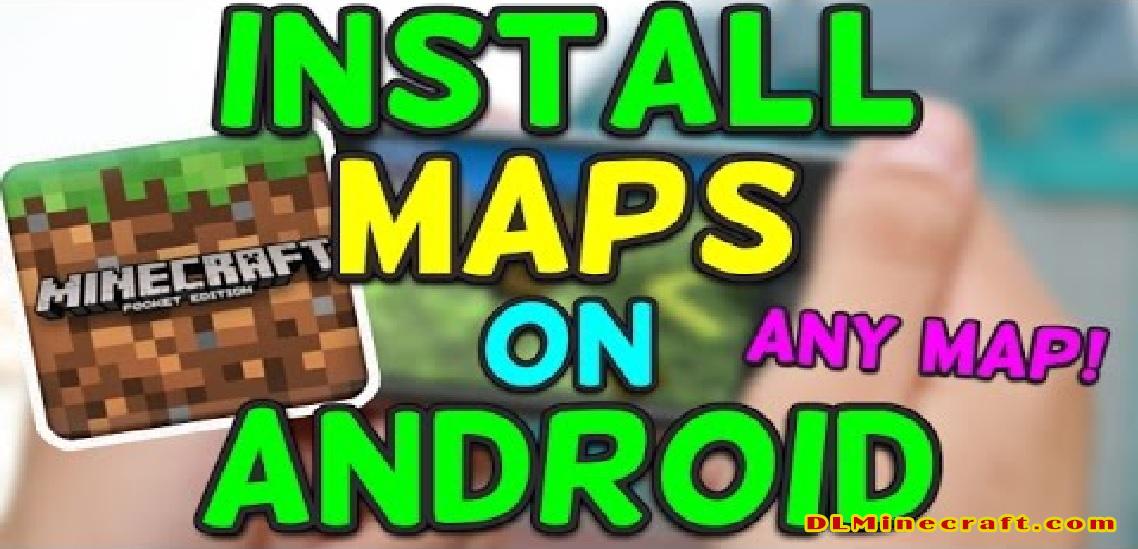 Here is the guide on how to install MCPE maps Android users can easily follow:
Install A File Manager If You Do Not Have One
If your phone already has a built in file manager that allows you to unzip files and transfer them to different locations on your device you will not need to use this step. If you don't have a file manager you will need to find one on the app store. ASTRO File Manager is a great app that will allow you to quickly install MCPE maps.
Find And Download Your Chosen Maps
Once you have your file manager installed, you will need to find the maps or worlds you will like to have installed. You can find a list of maps under the "MCPE Maps" section at the top of this page. Simply find a world you would like to play and download the file.
Unzip Your Downloaded Maps Into The Correct Folder
The file you download will be an archived file known as a .zip file. Using your file manager (such as ASTRO File Manager) you will need to locate the file you just downloaded, extract the zip file, and then copy the map folder you just extracted.
Using the same file manager you will need to copy the map folder and paste it in your MCPE maps folder. This will install maps Android users can access. The folder you should paste your map folder into is located at /storage/emulated/0/games/com.mojang/minecraftWorlds
Finalize And Load The Minecraft PE Maps
Once you use paste the file to install MCPE maps it may take a few seconds to move the folder. After the files have successfully transferred, restart Minecraft PE and you can now go to the world selection menu and choose your new map.
It's that easy! If you have any trouble, please comment on this article