Monsterley 1.16.4, 1.15.2, and 1.14.4 is a texture pack that maintains each block's meaning and object but gives it a new design, more defined and detailed than in the predefined textures. It contains all blocks available in the standard texture pack. Special features of this resource pack are more detailed textures of blocks and a more diverse style of nature. Many alternative textures for plants and other blocks and a huge variety of flowers and lily pads are very well-done. The bright and vibrant colors are giving the game little characteristics of the biomes.
Globally, this texture pack contains somewhat dark and strong textures, though not too much. It includes simple-looking textures, few watermarks, and other somewhat more elaborate textures in terms of internal elements and details.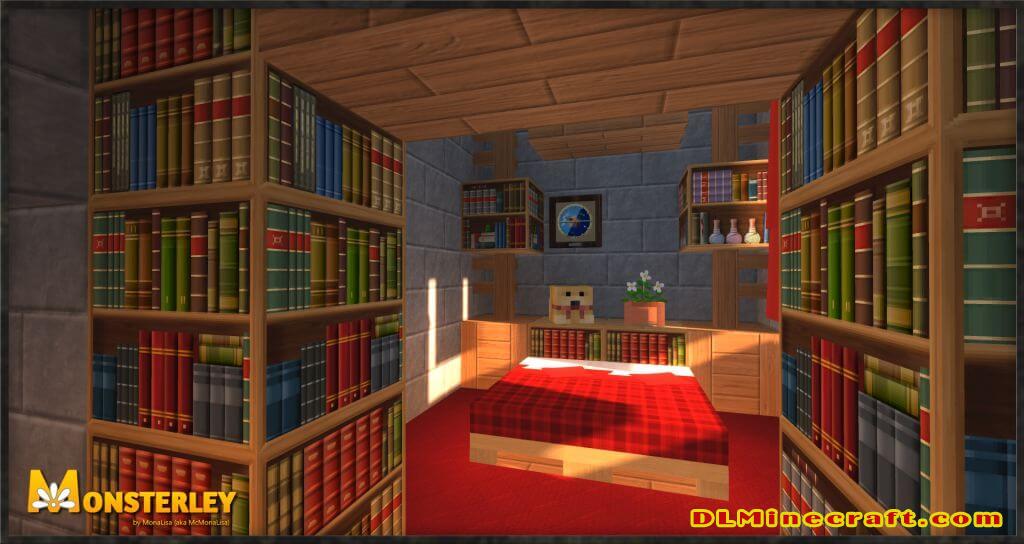 It's a texture pack that offers a resolution of 32x, so you'll need to use Optifine to realize its full potential and prevent the texture pack from affecting game performance, although it's not an overly heavy pack or slow to load.
How to install Monsterley Texture Pack for Minecraft 1.16.4, 1.15.2, and 1.14.4?
Download and install Optifine HD or MCPather HD.
Download Monsterley Texture Pack using the link you find on the webpage. 
Go to Start Menu and type %appdata%/.minecraft and press Enter. 
Open the folder of the resourcepacks and move the zip file in the place you have downloaded Monsterley  Texture Pack in Step number 2. 
Paste the downloaded package file into "resourcepacks". Now we can enjoy a new look for our world!
Download Monsterley Texture Pack for Minecraft 1.16.4, 1.15.2, and 1.14.4