Better Weather Mod 1.16.1, 1.16.2, 1.16.3, 1.16.4 and 1.16.5 is a mod that focuses on adding new weather events, such as acid rain and snowstorms, with the idea that Minecraft survival mode is more interesting to gamers. These events will add a plus of difficulty to our games, either causing damage to the character or hindering their movements. Beware of weather, acid rains and snowstorms can be generated at any time.
Acid rain, which you can identify by greenish color, can cause damage to animals, hostile creatures, players, and vegetation. Snowstorms will freeze water and create irregular layers of snow that will make it difficult for any creature, including, to move. After the snowfall, the snow will melt in those biomes that are not ice cream.
How to install Better Weather Mod With Forge
Make sure you have Minecraft Forge
Download Better Weather Mod file from link(s) below/above
On PC Windows, Go to the Start menu
Type:  %appdata%/.minecraft
Press Enter to Run %appdata%/.minecraft
On macOS open finder, hold down ALT, and click Go then Library in the top menu bar. Open the folder Application Support and look for Minecraft.
Go to minecraft/mods folder
If Mods folder does not exist, create one
Put Better Weather Mod file into the mods folder
Launch Minecraft using Forge Profile, then Open Menu
Now we can find tea trees in Minecraft!
Features:
So far, there are only two new weather conditions added being the Acid Rain and the Blizzard, there'll be more coming soon in the near future.
Seasons:
Seasons in Better Weather are broken up into 3 sub-seasons(start, mid, and end).
The per subseason changes you can expect and configure in your Minecraft world include:
-Modified Biome Temperature
-Modified Biome Humidity
-Modified Vegetation Color
-Modified Crop Growth Speed
-Whether or not an animal is allowed to breed
Weather Events
Acid Rain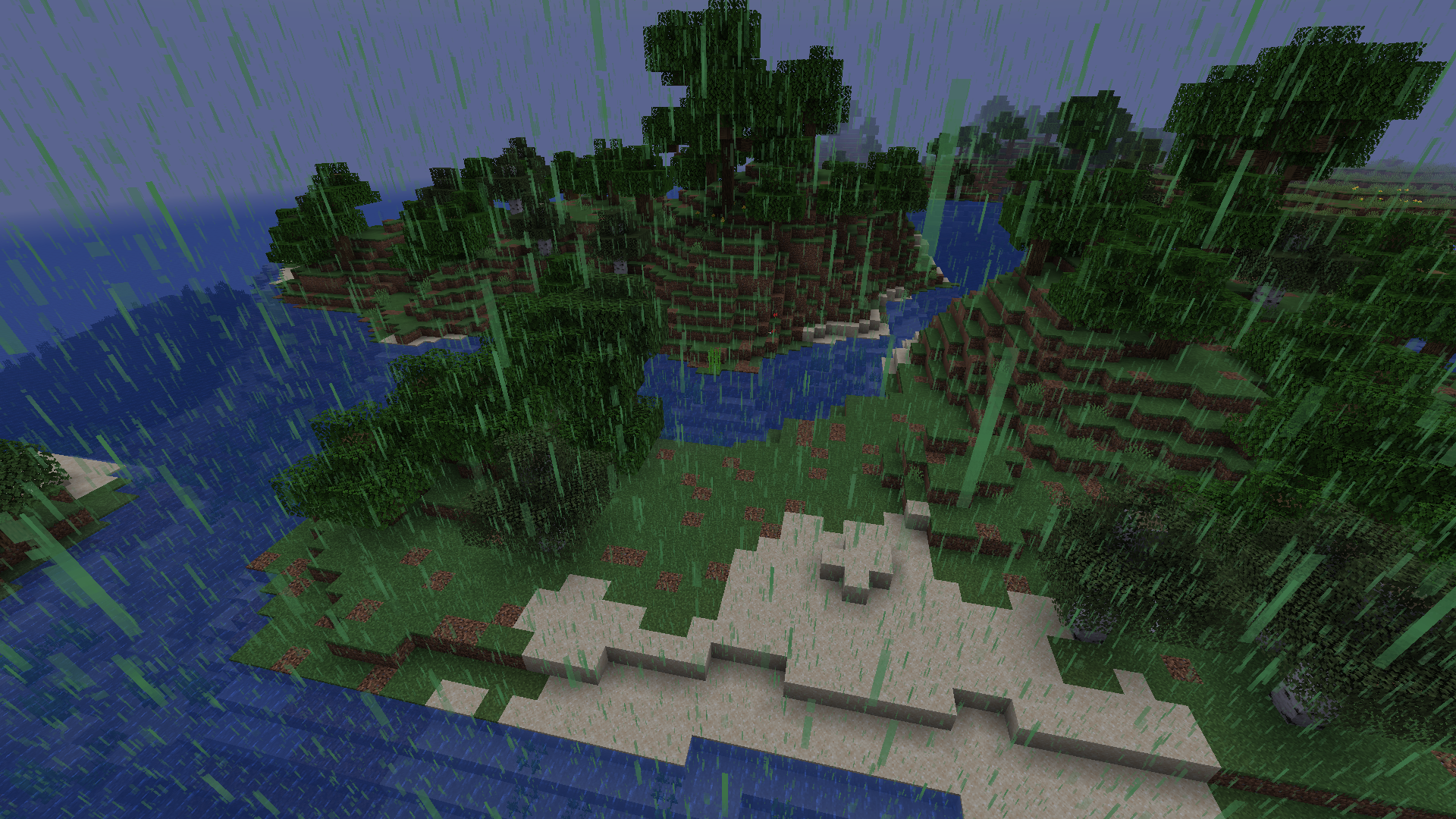 Acid rain is a weather event that can be easily identified by its green tint. It can injure mobs, players, or animals occasionally, and destroy any sort of vegetation and turn grass coarse(essentially burning the soil).
Blizzard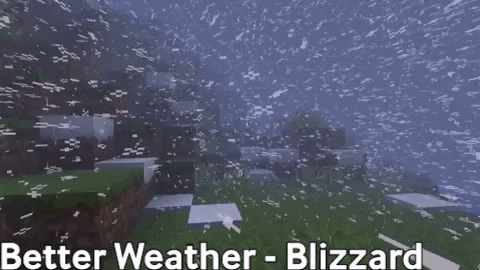 Blizzards are a weather event that can be easily be identified by its fast moving snow, dense fog, and howling wind. It snows and freezes water rapidly and the snow can layer during these storms making the snow have varying height. When the event is over, the snow will begin to decay in areas that are not natively icy. Also slows players and other entities. Occurs across all biomes besides deserts(can configure to affect deserts).
Cloudy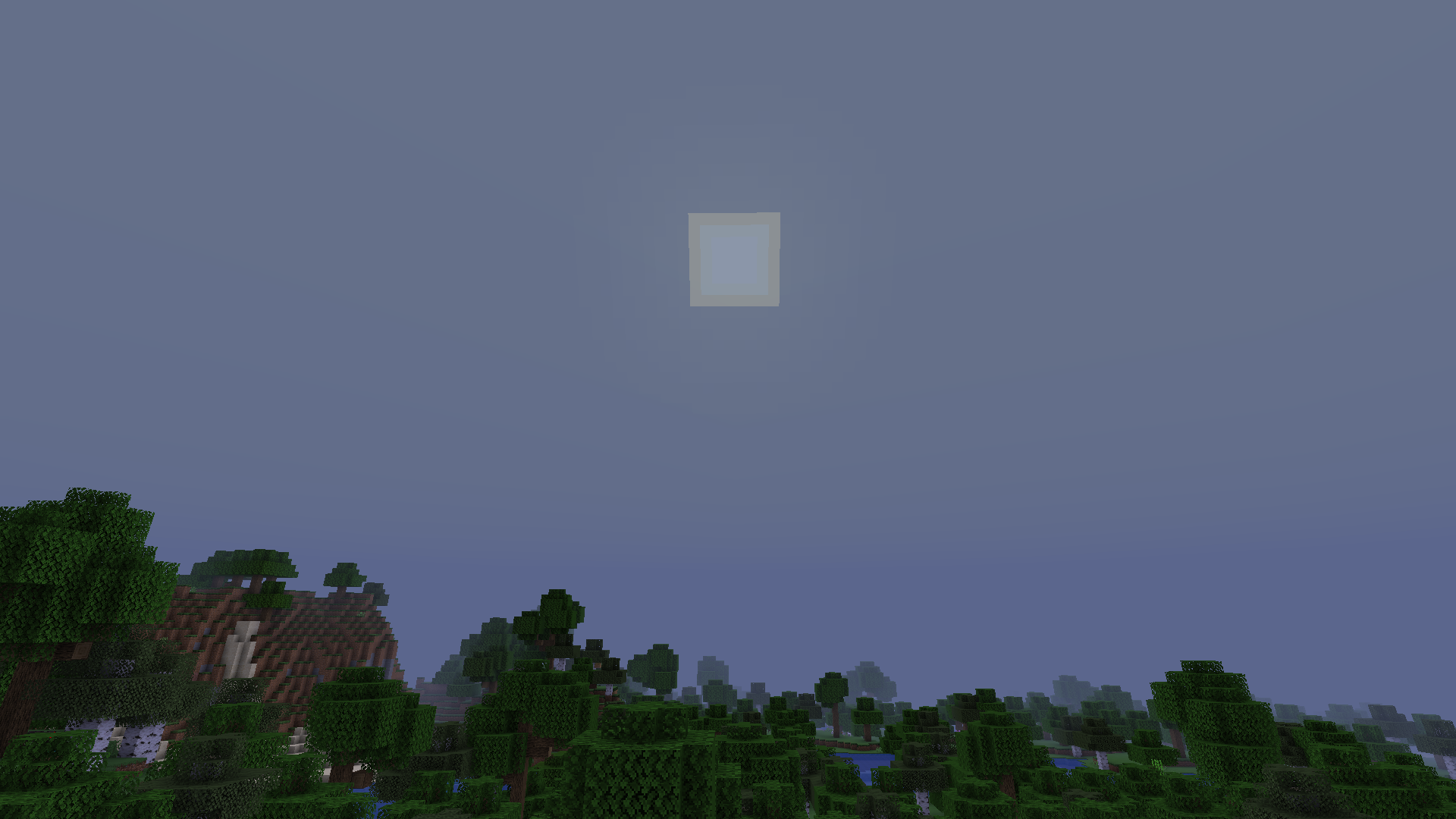 Cloudy weather events darken the sky and lower the sun/moon/stars opacity(not fully) to make the sky give off a cloudy effect!
Light Rain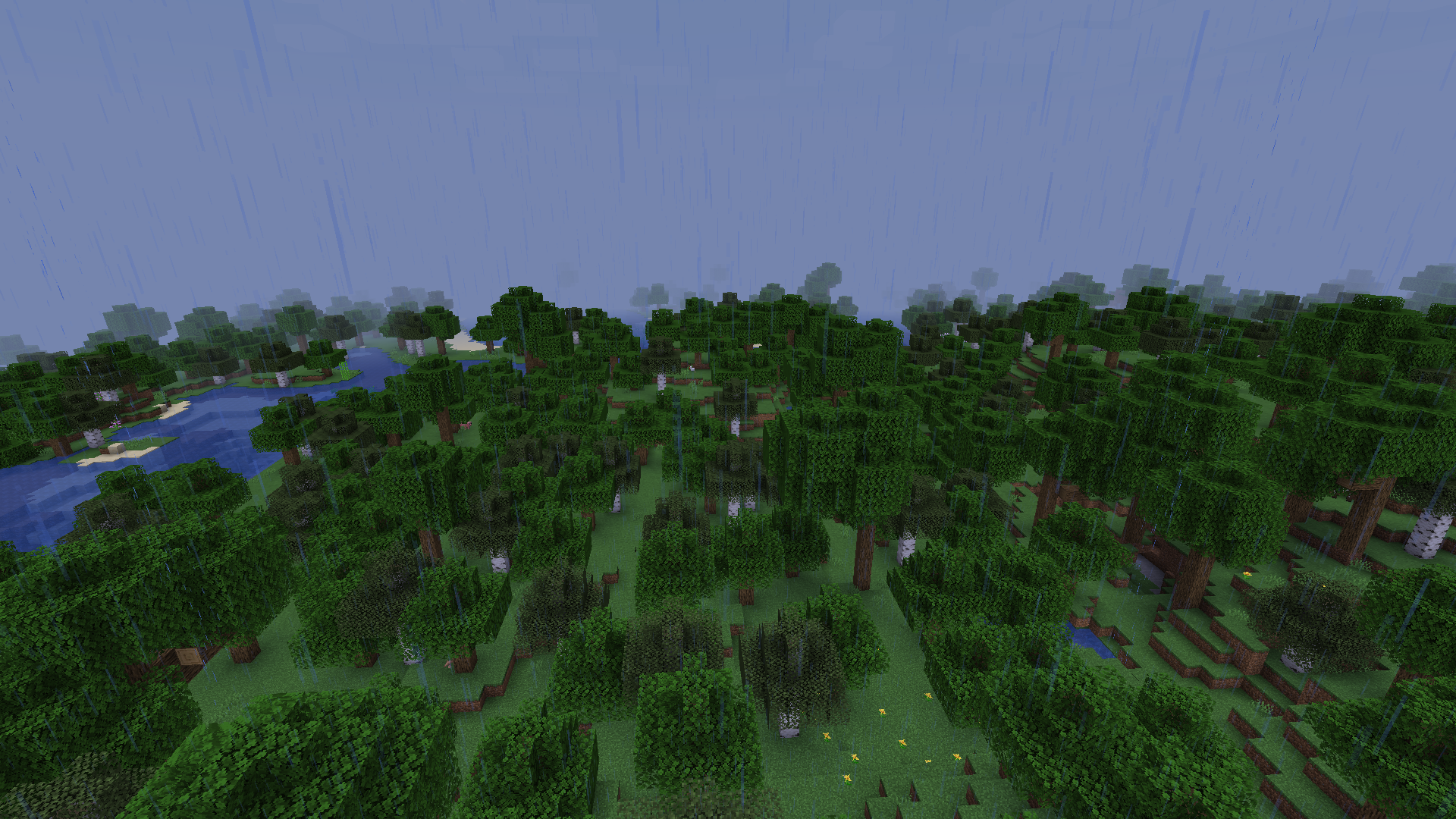 It's Minecraft Rain but well, lighter!
FAQ:
Which is the latest version of Minecraft Forge?
The latest version of Minecraft Forge is 1.16.5. The latest recommended version of Minecraft Forge is 1.15.2; Minecraft Forge (Modding API) is heavily installed at versions 1.15.2,1.12.2. Some mods require a specific version of Minecraft Forge. New version of Minecraft Forge 1.16.5 has less testing, and many mods do not support it.
How do you download Minecraft Forge?
First, head to Minecraft forge and download the program. You want to make sure that you download the version of Forge that corresponds to the version of Minecraft you have, Select the Minecraft Forge menu on the right side of this website.
Do you have to have Minecraft to use forge?
Yes, Make sure you have Minecraft installed.Minecraft Forge only works for Minecraft: Java Edition. Minecraft for PC, XBox One and PS4 cannot be modded.
Is modding Minecraft illegal?
No, modding Minecraft is not illegal.
Minecraft Forge(Modding API) Installation Guide
5 steps to successfully install Forge Minecraft
1. Access and Download select Minecraft forge version, then download the installer.
2. Requires installing Java on a computer. Open the .jar file you just downloaded, make sure 'Install Client' is selected, and click the OK button.
3. Run Minecraft and select the Forge profile, then click Play.
4. Select the Minecraft Forge menu on the left and the Mods button below Multiplayer.
5. Successfully, you can enjoy the mod just installed.
Related Mods:
Download Better Weather Mod for Minecraft 1.16.5 => 1.16.1
We do not host any Minecraft mods on our website! If you have any problems, please leave a comment below and we will help you