How to install Minecraft shaders. Installing 9 Shaders Mod will not take as long or require much effort if you know what your doing, luckily these days there is plenty of help on Youtube and other sites that can teach people how their mods work so installing them won't be overwhelming for any skill level!
Shader packs come in all different colors which makes designing patterns easy since they provide more creative freedom than regular blocks do- whether it's a galaxy backdrop with stars everywhere or even something simpler like grassy fields dotted by trees here are just some examples…
1. Sonic Ethers' Unbelievable Shaders – SEUS Mod
The best of the best shaders packs is Sonic Ethers' Unbelievable Shaders. If you want to experience this game at an entirely different level you should try Sonic Ether's Unbelievable Shaders Mod, which is able to add more depth to this game. In this way it can easily implement 3D lighting and visuals. Once SEUS is installed, you will see that the blocky world will get a better look. For instance, the light will curve the corners, looking more realistic. Additionally, the more realistic shadows will give you the impression that you are in the real world, and therefore your game experience will improve in a considerable manner. Another feature you are going to like is the fact that the water effects will be improved in a way that will make them look more realistic.
It is the pinnacle of all shaders and is a must-try.
2. Naelego's Cel Shaders
Out of all the packs on the list, Naelego's Cel Shaders contrasts widely from what the others offer. Instead of giving people crazy lighting effects and realistic moving water, it instead transports them into a comic book.
In other words, the shader adds a thick outline around objects and enhances some of the colors to help match the energy of these borders. This is in no way a realistic shader, but it adds a different and unique lighting effect for people to try out if they just want to experience a new look.
3. BSL Shaders Mod
BSL Shaders 1.16.4/1.15.2 and 1.14.4 is a compilation of the best shaders that currently exist for Minecraft. Shaders are realistic visual effect packs that allow you to turn your world into an environment full of dynamic shadows, visual effects, and real atmospheric effects. Latest: BSL Shaders 1.17.1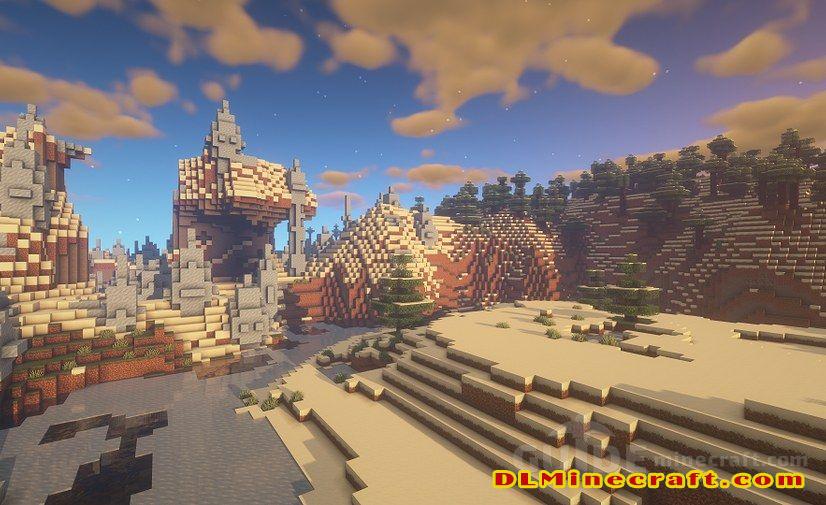 BSL Shaders 1.16.4 was inspired by Chocapic13's Shaders but with a heavier focus on functionally rather than all-out graphical overload.
4. Continuum Shaders
Continuum Shaders Mod is a shader for high-performance machines and cinematics. Continuum Shaders is a full-scale graphics upgrade to the original Minecraft. It is comparable to the "Ultra" version of the SEUS pack.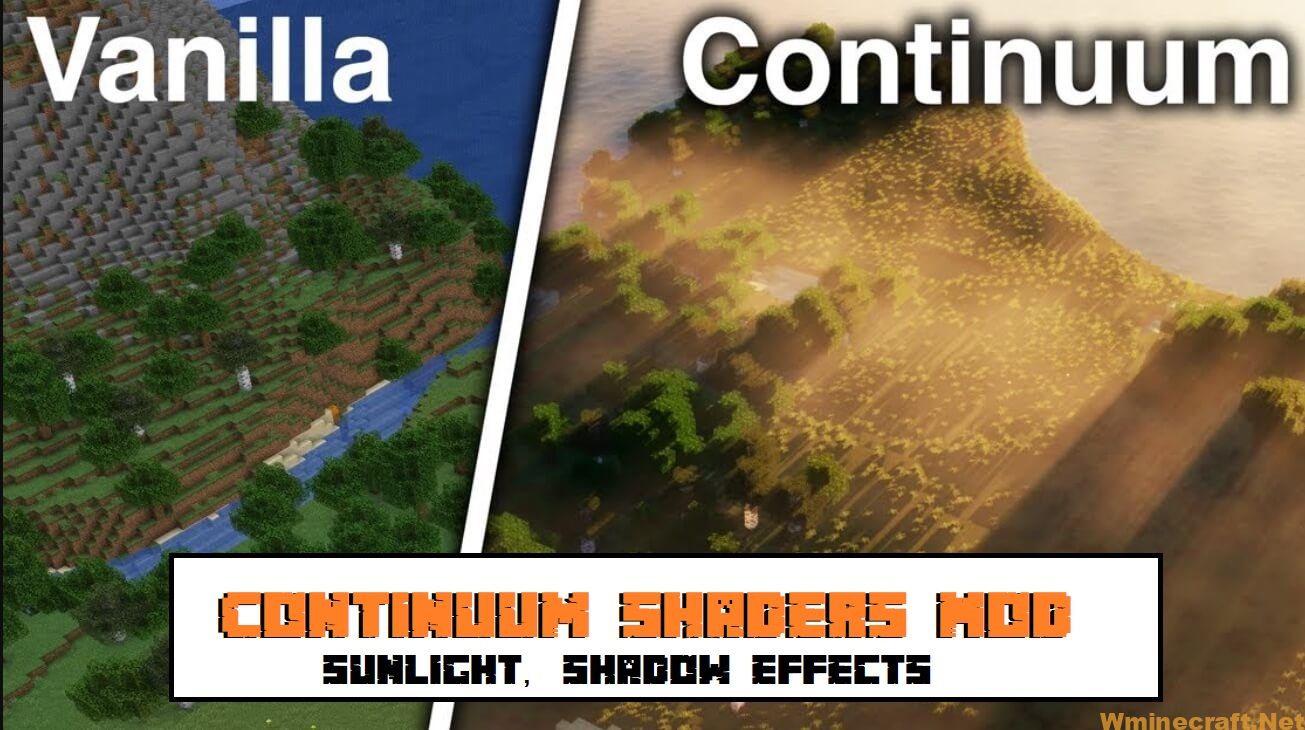 A lot of the shaders made for Minecraft over the course of its lifespan all tend to look the same after a while, but Continuum Shaders stands out with how professional the lighting looks.
Read more: Continuum Shaders Mod
5. Sildur's Shaders Mod
Sildur's Shaders is designed to work on all graphics cards and computers, including Macs, while still delivering a great graphical experience. Not only that the sunrise looks awesome, but it also drops incredible shadows on the terrain and water and renders the distance with a foggy overlay.
On top of all that, the mod performs surprising well so that the gameplay experience isn't completely hindered. Sildur's Shaders also offers a few different editions that allow players with different graphic cards to pick what they feel fits best, with lite versions that don't have the cool effects but are good for slower rigs.
Download: Sildur Shaders Mod
6. KUDA Shaders Mod
KUDA Shaders Mod 1.16.4,1.17, 1.14.4, and 1.12.2 are a compilation of the best shaders for Minecraft. KUDA Shaders adds shadows, a new lighting system, god rays, and other effects. Shaders are realistic visual effects packages that will allow us to turn our world into an environment full of dynamic shadows, visual effects, and realistic atmospheric effects.
Shaders do a lot more than enhance lighting, but sometimes it's nice to see if that is the sole focus. KUDA Shaders brings with it a beautiful natural light that makes the world feel a little more realistic. The biggest element of this pack is the impressive sun rays that are included in it that isn't too overbearing but are still cool to see featured.
Combine all that with fitting shadows, it is a pack that does the job of enhancing the look and feel of Minecraft while not being overwhelming to the player.
Download: KUDA Shaders 
7. Chocapic13'S Shaders
Chocapic13's Shaders gives players a set of five presets that they can select from in their resource pack folder.
For those with the ability to handle a lot of change, the Extreme preset is available. Those not looking for a ton of different graphical adjustments or dealing with a slower computer may want to get the Low preset. No matter what, there is a shader for any player.
8. Lagless Shaders Mod
 Lagless Shaders Mod prevents your computer from lagging when you download the shader. The shaders focus on improving the game's visual aspect, adding realistic visual effects, atmospheric effects, and dynamic shadows, among other real visual effects.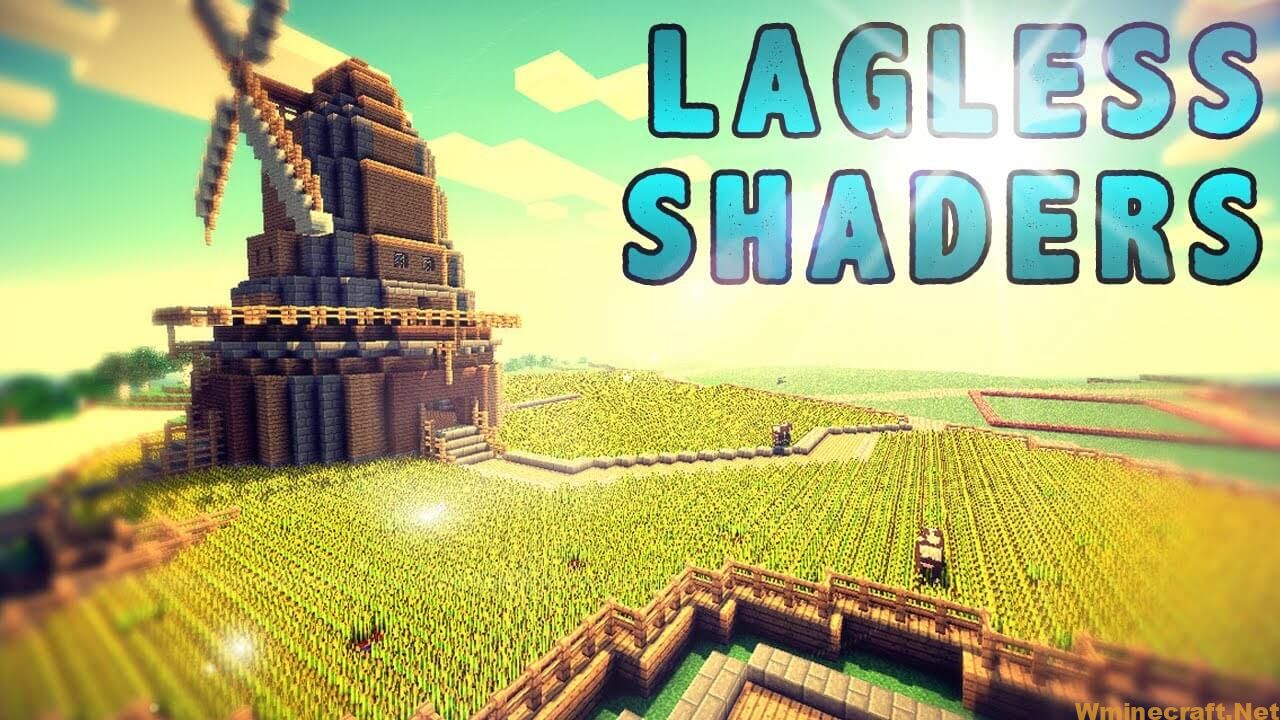 When its all said in done, everyone deserves to experience a shaders pack in Minecraft in some capacity, so Lagless Shaders Mod is here to provide all players (with at least 2GB of RAM and an average graphics card) a chance to play their favorite sandbox game with beautiful lighting without any crazy ray effects.
Download: Lagless Shaders Mod
9. Nostalgia Shader

When the concept of Minecraft shaders was first introduced, it didn't have all the crazy graphical upgrades most packs have today. Instead, it focused on just upgrading the lighting and general look without taking away from the classic look of the game.
This is why the Nostalgia Shader pack is perfect. A polar opposite of Too Many Effects, this pack not only keeps it simple but also adds many elements that make the game perform better as a whole. It's perfect for those who want to make the most out of a shaders mod.
Relative post:
13 Best Minecraft Resource Packs in 2021
13 Best Minecraft Mods for 2021