Download PattysMoreArmor Mod 1.14.4 for Minecraft. Awesome!
PattysMoreArmor 1.14.4 mod add more armors into Minecraft. Of course, these different types of armor are created from the materials available in Minecraft such as Emerald, Coal, Quartz… It is obvious that this mod will support you a lot in playing Minecraft.
Some information about PattysMoreArmor 1.14.4 mod
As you know, armor is a category of items that provides the players and certain mobs with varying degrees of protection against certain types of normal damage. The main purpose of this mod is to make this item become more varied by adding more new armor to Minecraft.
The special thing is that these armors will be made from some kind of ores in-game such as Emerald, Ender Pearl, Nether Brick, Redstone Blaze…
The issue of this mod is that the mod is being developed, that is the reason why some kind of armor materials can not be correct. However, you don't need to worry about that because the author is trying his best to improve it in the future.
Now please install Minecraft Forge for this mod can run smoothly. You certainly have more wonderful experiences when using PattysMoreArmor 1.14.4 mod.
Screenshots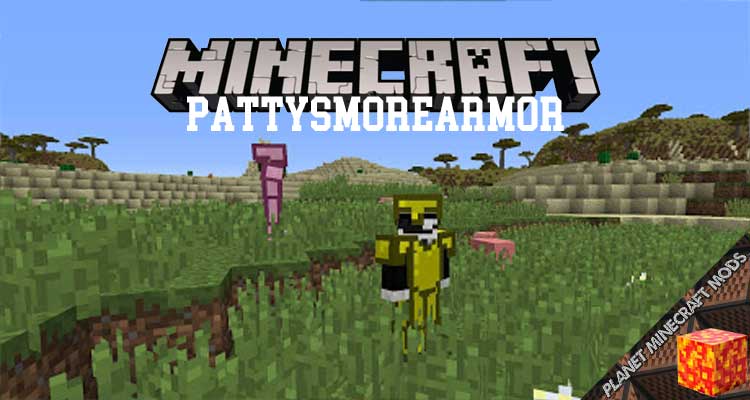 PattysMoreArmor Mod Download Links
For Minecraft: 1.14.4
Download
Requires:
Something You Should Know:
We do not modify or edit the files in any way.
We use only links from the official developer, they are 100% safe.
If you have any questions about PattysMoreArmor Mod 1.14.4, please leave a comment below and we will help you.
Reference source: