The Cybox Shaders Mod 1.14.4→1.12.2 is perfect for Minecraft players who want to add more life and beauty into their worlds. You don't need any supporting software like Optifine, but Better Skies which comes included with most downloads can still improve the appearance of these textures in your world!
You'll be able to enjoy HD lighting and water in your Minecraft world with the help of Cybox Shaders Mod! No supporting software required, but like always Better Skies or Glass can still make these textures look better.
The shadows in Cybox Shaders Mod are some of the best you will see. Just to name one good example, when sunlight is shining through a tree's leaves and onto an object nearby it doesn't just produce solid blackness on that surface but instead shows each individual leaf as well as all their space between them where light can make its way through – giving off this amazing sense depth with every cast shadow! It's hard to explain without seeing for yourself so please go download this incredible texture pack right now because your computer deserves better than boring old textures
Screenshots & Video: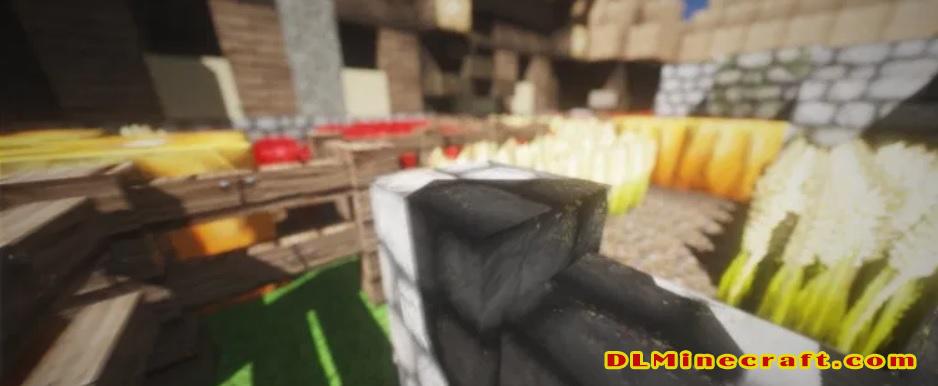 Tips:
Maybe you like: chocapic shaders
How to install?
The first step is to download and install the GLSL Shaders Mod or Optifine on your Minecraft client!
Now go to:

Windows => %appdata%\.minecraft
Mac OS X => ~/Library/Application Support/minecraft
Linux => ~/.minecraft

Search for the "shaderpacks" folder.
Move the downloaded .zip into the shaderpacks folder.
Place the mod you have just downloaded (.zip file) into the .minecraft/shaderpacks/ folder.
enjoy!
CYBOX Shaders Mod 1.14.4→1.12.2 Download Links:
We try to update Cybox Shaders Pack to the latest versions regularly, please contact us if its new version for this and it is not yet updated on our website.